Estimated reading time (in minutes)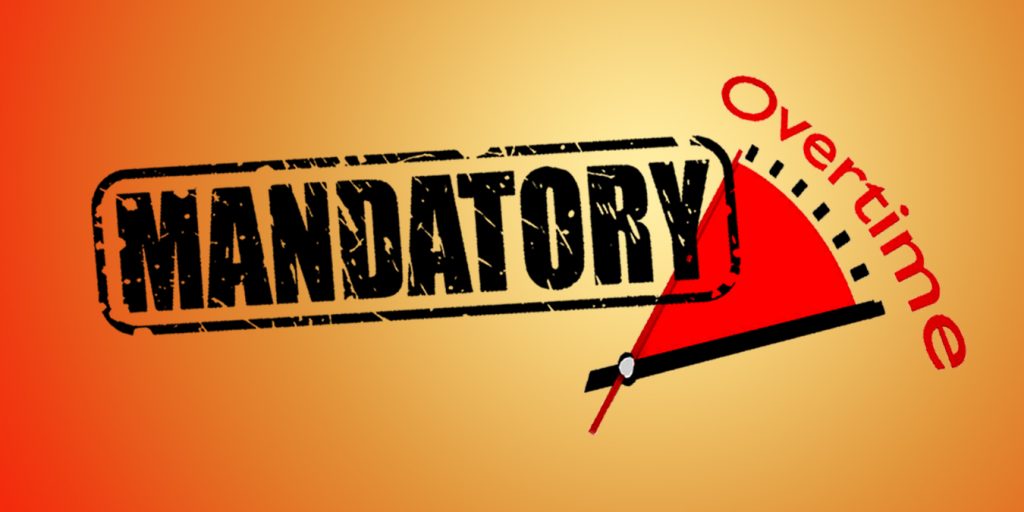 Can you just "work your hours", or do you have to give in when the company is short of hands?
CAN MY EMPLOYER CHARGE ME FOR OVERTIME?
The employer has the power to organize the activity of his company as he sees fit. The employee is therefore in principle obliged to work these overtime hours. There is in fact an annual quota: a threshold set at 220 overtime hours per year. But a different number can be entered in the convention or collective agreement. So remember to look at these documents. When the number of overtime hours is below this threshold, the employer can impose them without having to comply with any formalities. But in order to be able to exceed this quota, the employer must obtain the opinion of the works council or the staff representatives.
IN WHICH CASES CAN I REFUSE?
The employee has the right to refuse to work overtime when the employer does not comply with the regulations. For example, when he does not pay these hours or does not respect the mandatory counterpart in rest. Or even in the event of a justified medical reason known to the employer, when overtime has simply been proposed and not imposed. The employer must request the employee's agreement if the employment contract limits the number of overtime hours or contains a specific schedule.
WHAT DO I RISK IN CASE OF REFUSAL?
When the employer has the right to impose overtime on you but you refuse to do it, he can impose a disciplinary sanction on you. This can be a simple warning or layoff, but this sanction can go as far as dismissal for misconduct, or even serious misconduct. This is particularly the case when this refusal is repeated or when it has caused a disruption in the company, for example when the work to be done was urgent.
DAMY Law Firm, Nice, Overtime, Update 2022