Estimated reading time (in minutes)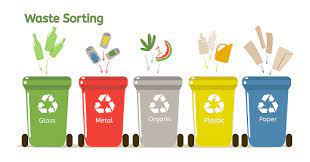 Sorting waste  is part of our daily lives, but is it mandatory? Can we be sanctioned if we throw batteries, a sofa on the public highway?
HOUSEHOLD WASTE
Household waste, whatever its packaging, is subject to selective collection. It is provided for by a departmental health regulation. There are thus different provisions in each city with the establishment of colored bins for sorting waste. Some products, such as aerosol cans, can be recycled, others, such as solvents, cannot. Citizens are supposed to respect this sorting but without the threat of a sanction. The public authorities rely on everyone's good citizenship. However, it is forbidden to throw bulky objects, such as furniture, on the public highway. You risk a fine of 150 euros.
WASTE ELECTRICAL AND ELECTRONIC EQUIPMENT
Since 2006, it is forbidden to deposit them in nature or even in a trash can. We risk a fine of 150 euros, and 1500 euros if we transport the object by car. Indeed, some equipment may be composed of very dangerous products such as mercury. We must therefore bring them to the recycling center, or to the store if we buy a device of the same type.
BATTERIES AND ACCUMULATORS
Since 2009, it has prohibited the disposal of used batteries and accumulators because they contain toxic components. You risk a fine of 150 euros if you are caught throwing them in the trash or in the street. They must therefore be returned to the recycling center or to a distributor of batteries or accumulators. The distributor has a take-back and recycling obligation. If he does not respect it, he incurs a fine of 450 euros.
Société d'Avocats  DAMY , Nice, Am I obliged to sort my waste?, Update 2022