Estimated reading time (in minutes)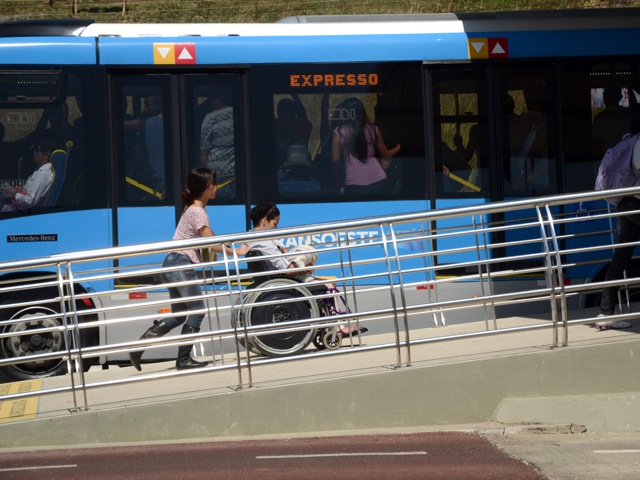 Discover the key points of the law on  accessibility  for people with disabilities: deadlines, remedies, exceptions, learn how to assert your rights and those of your  loved ones  .
The standards to be respected:
According to the law, a disabled person, whatever their disability, must be able to access the same places, find their way and benefit from the same services as an able-bodied person. She must be able to be as independent as possible. Regarding parking, 2% of parking spaces are reserved for disabled people.
The buildings concerned:
All establishments open to the public are concerned with accessibility for people with disabilities: shops, hotels, museums, nightclubs, etc. Accessibility must be taken into account when constructing a new public building. For an existing place, the obligation of development had to be made before January 1, 2015.
Exceptions:
Some locations are exempt from this requirement. These are mainly old places, for reasons of architectural heritage conservation. In addition, development work is not compulsory for a small structure if it turns out that it would be too costly in relation to its economic activity. Proof is then required.
The penalties provided:
Administrative sanctions are provided for if an establishment does not comply with accessibility standards. In particular, it may be forced to close. If it is a new place, the ban on opening may be opposed to it. Criminal sanctions are also possible, up to a fine of 45,000 euros. In the event of a repeat offence, the penalty incurred may be up to 6 months' imprisonment.
Possible measures:
Any inaccessibility can be reported to the administrative authorities. The complaint can also be lodged with the public prosecutor. Finally, it is possible to contact associations or the Halde (high authority for the fight against discrimination and for equality).
DAMY law firm , Nice, Disability: what obligations for public places?, Update 2022