Estimated reading time (in minutes)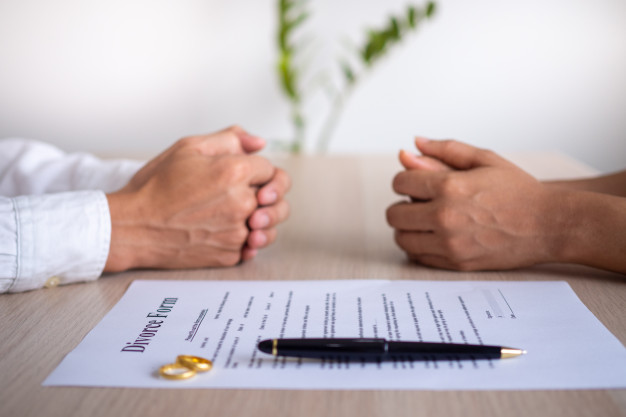 How to get out of a  Pacs  ? Can we oppose its dissolution and how can we anticipate the difficulties linked in particular to the liquidation of assets?
What is the procedure ?
If the two partners want to get out of a Pacs (civil solidarity pact), sending a registered letter is the only  formality  required.
Can we oppose the dissolution of the PACS?
One cannot oppose the dissolution of a PACS since the law provides that one or the other of the two partners can put an end to it unilaterally at any time. However, if the breach is considered faulty, this may give rise to damages. This is the case, for example, if the partner decides to dissolve the PACS abruptly after having created a situation of economic dependence vis-à-vis the other partner, and the latter remains helpless.
Liquidation of assets
Partners are advised to first proceed with the amicable liquidation of assets from the PACS. If this amicable negotiation fails, they must seize the family affairs judge of the high court to proceed with the liquidation and then the division of the assets.
The partners have the choice between the separation of property regime and the conventional joint ownership regime. Within the framework of the separation regime, each of the partners must prove, by any means, that he has the exclusive ownership of such and such an asset in order for this asset to be allocated to him. Failing this, the co-ownership regime applies and the property is deemed to belong equally to each of the partners. In the regime of joint ownership, sharing is done automatically by half, even if the contributory share of one is greater than the other.
What precautions to take beforehand?
In the event of liquidation of assets, it is necessary to prove that one is the owner of such and such an asset, failing which the asset is deemed to belong half to each of the partners. This is why it is recommended to keep all proof of ownership: invoices, title deeds, financial flows used to acquire the property (bank statements)… You can also provide for
a co-ownership agreement when purchasing a property. a property: this allows you to decide in advance how this joint ownership will be organised. We can also consider inserting clauses at the very moment of drafting the Pacs to specify, for example, the future of the lease, the preferential allocation of certain assets, or the payment of compensation in the event of dissolution…
NB: Law No. 2016-1547 of 18 November 2016 on the modernization of justice in the 21st century provides for the transfer to the civil registrar of the town hall of the missions of the tribunal de grande instance in terms of PACS. This provision will apply from November 2017.
DAMY law firm , Nice, How to get out of a PACS? 2022 Update