Estimated reading time (in minutes)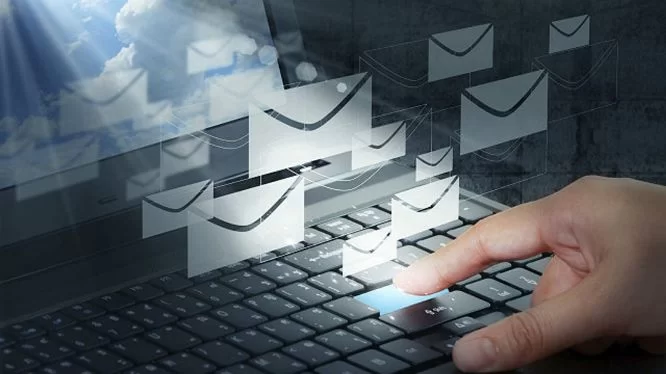 The use of a mailbox in the workplace is quite free. But beware of excesses, especially since the case law is complex!
CAN I USE MY PROFESSIONAL BOX FOR PRIVATE PURPOSES?
The employee is authorized to use his professional mailbox for private purposes, provided that this use remains reasonable. Systematic, recurring use which encroaches too much on working time may be penalized by the employer.
The employer can however prohibit the use of your professional mailbox for private purposes, but he must in this case authorize the use of a mailbox that can be consulted on the Internet, such as Yahoo or Google.
The employer can nevertheless prohibit the use of mailboxes that can be consulted on the Internet, but in this case, he must authorize his employees to use the mailbox for private purposes.
In all cases, case law affirms that the employee has the right to respect for his private life during work.
CAN MY INTERNET CONSULTATIONS BE CONSULTED BY MY EMPLOYER?
Emails received by the tools made available by the employer are by default considered professional. The employer, therefore, has a right of inspection, at any time, without having to notify the employee.
On the other hand, the employer cannot in any case consult emails identified as private.
Note that private emails must be identified as such; in the header, or in a specific tab.
WHAT IN AN EMAIL CAN BE HELD AGAINST ME?
The employer can reproach, in an email to which he will have had access, insulting, defamatory remarks, an abuse of the freedom of expression, even the breach of confidentiality or the violation of professional secrecy according to the sector of activity (namely that few professions are subject to professional secrecy).
NOTE: in no case can an element of the private life of the employee be reproached to him.
WHAT AM I RISKING?
It all depends on the fault identified. This can range from a simple warning, with a summons to the employer's office, to dismissal without notice if there is serious misconduct.
NB
As for my Internet consultations, and however pornographic the disputed photos may be, the Court of Cassation ruled, in particular in a judgment of May 10, 2012, that a computer file entitled "My documents", in an office computer, n is not a personal file. Its opening by the employer does not, therefore, constitute an invasion of privacy.
Thus, the employee who intends to reserve a space dedicated to documents, and personal emails saved on his professional computer, must clearly display the personal character by an appropriate mention.
Société d'Avocats DAMY, Nice, Private or professional e-mail should they be differentiated?, Update 2022