Estimated reading time (in minutes)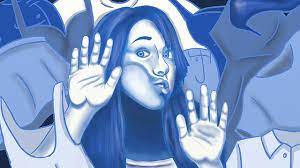 In principle, the employee enjoys the freedom of choice of dress. However, he must respect the rules of decency, hygiene and safety. The employer can impose a uniform if the employee is in contact with customers. If the rules are set by the labor code, the employee is liable to dismissal in the event of non-compliance with them.
WHAT ARE MY RIGHTS?
In principle, the employee has the right to dress as he wishes at his place of work. If he wants to wear jeans or a flowered shirt, his employer cannot forbid him. If the employee is sanctioned by a warning, he can challenge the sanction. In the event of dismissal, he may refer to the industrial tribunal and claim damages for abuse of procedure.
WHAT ARE MY OBLIGATIONS?
The employer can require his employees to wear decent clothing. But the notion of decency is relative: it's all about social practices and also practices in companies. For example, piercing will be tolerated in some companies and strictly prohibited in other companies. The employee must also comply with the legal obligations resulting from health and safety rules: wearing a jacket, gloves and hat in places related to food (kitchen, laboratory), and wearing overalls and of safety shoes on a construction site.
CAN I MUST A UNIFORM?
The employee must respect the obligations arising from the employment contract. The employer can therefore impose the wearing of a uniform as is the case in fast food chains for example. The employer can also impose a dress code in prestige sales shops or impose the wearing of suits for sales executives. Most often, these limits are based on contact with customers.
WHAT RISKS IF I DON'T RESPECT THE RULES?
If the limits are imposed by the employment contract (wearing a helmet, a uniform, etc.), in the event of non-compliance, dismissal is justified. If the limits come under the rules of decency, the employer must inform the employee of his ban on the outfit in question and explain the reasons. If the employee persists, he is liable to dismissal. It is then up to the courts to decide whether or not to validate the dismissal.
DAMY Law Firm, Nice, Freedom of dress at work, Update 2022